What to Expect
Welcome to Hoover Chiropractic Clinic! You'll feel right at home in our pleasant environment where we call patients by name. Our low-key office is the ideal place to get the healing help you need to live your best life. Though we usually adhere to a two-visit patient process, if you are in pain we can provide an emergency treatment to get you the relief you need. You also will be given some icing and home-care instructions that you can do until you come back into the office.
The First Visit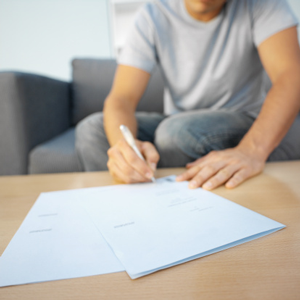 We never want there to be any surprises when it comes to your care and coverage. So we will have one of our staff members check your insurance coverage to try to determine if you have a deductible left or what your copay is or what your portion's going to be before we do any treatment.
Next, we'll take your case history, perform an exam and take X-rays the first day if needed. If you've had X-rays taken elsewhere recently, we can use those. Please allow an hour for this initial appointment.
The Second Visit
Your second appointment will usually be the next day. During this visit, we will provide you with our report of findings. Your doctor also will show you your X-rays and explain them before giving you your first chiropractic adjustment. This second appointment takes about 45 minutes.
Regular Visits
These appointments are quick and take only 5-10 minutes at the most. To determine how you're responding to care, we like to do a progress exam about every 12 visits. Your doctor will sit down with you and do a re-consultation with you as well as a re-examination so we can measure your improvement. That appointment will take about 30 minutes.
Our Approach to Patient Education
We believe it's important for every patient who walks through our doors to be fully informed. There are several ways we provide education to our patients:
The ProAdjuster machine we use has patient education built into it. It has the ability to reveal what areas of the spine you're having trouble with and what organ or areas they are associated with.
In each adjusting room we also have a question of the week. Instead of us telling patients or preaching to them we ask them a question and then they try to determine the answer.
We also offer some lunch & learns, during which time you can enjoy a meal from restaurants such as Chik-fil-A while we provide a 30-minute talk on various health care topics.
We look forward to welcoming you into our patient community. Book a same-day appointment today at our Davenport practice! Insurance accepted.
CONTACT US »

Hoover Chiropractic Clinic | (563) 322-5150