About Hoover Chiropractic Clinic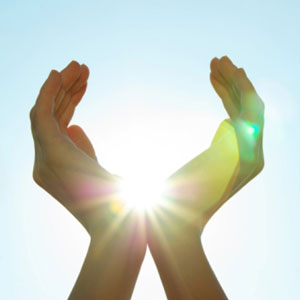 Since 1981 when Dr. Dan Hoover opened the practice here in Davenport, the goal of our chiropractic office has been to provide the best natural care to the community as possible. His son Dr. Michael Hoover joined him in this location in 2011. We love helping patients of all ages discover better health without drugs or surgery.
Our Practice Philosophy
The mission of Hoover Chiropractic Clinic is to continue to get sick people well and to keep them well. We can do this by using advanced chiropractic technology with the same caring, warm philosophy to improve your health to a whole new level. We are enhancing the health of the people in communities that we serve.
Providing Safe and Natural Care
Just turn on the TV, and you'll be bombarded with commercials touting new medications for various health conditions. It seems like there's a pill for every ill. With chiropractic care, however, there are no side effects because it's completely safe and natural. From kids with colic to adults with back pain to those who have been injured in an auto accident, all ages and a broad array of conditions can benefit from chiropractic.
Offering Gentle Adjustments
If you've been hesitant to visit a chiropractor because you thought it might be uncomfortable and involve twisting and popping, we provide gentle adjustments with the computerized ProAdjuster machine. Featuring technology from NASA, this instrument effectively adjusts patients from newborns to age 92 and beyond. Perhaps best of all, the adjustment is painless. It's such a popular method of adjusting that 99% of our patients prefer it to the traditional, manual approach!
How Does the ProAdjuster Work?
The ProAdjuster does a little test tap before we do any adjusting. It taps at different speeds according to which vertebral we tested because not every vertebral wants to be adjusted at the same rate. Using this instrument at the practice is one of the ways we are different from other area chiropractic practices.
For those who are unsure if an adjustment with the ProAdjuster is right for them, we will tell them that we can adjust them with the machine four times and if they don't like it, we'll adjust them in a traditional manner. It's such a preferred method that 99% will say, "Don't ever do the old-fashioned way again."
GENTLE CHIROPRACTIC CARE »
Want to discover peak health, naturally? Book a same-day appointment today at our chiropractic care center! We accept insurance and provide on-site X-rays.

About Hoover Chiropractic Clinic | (563) 322-5150