Davenport Chiropractors for Optimal Health
Feel Great, Naturally, at Hoover Chiropractic Clinic
Would you like to enjoy better health, naturally, without the use of prescription medications? At Hoover Chiropractic Clinic, we are passionate about helping you and your family live your best life through drug-free chiropractic care. Always warm and friendly, Davenport Chiropractors Dr. Dan Hoover and Dr. Michael Hoover take the time to listen to their patients' needs and provide custom-tailored solutions.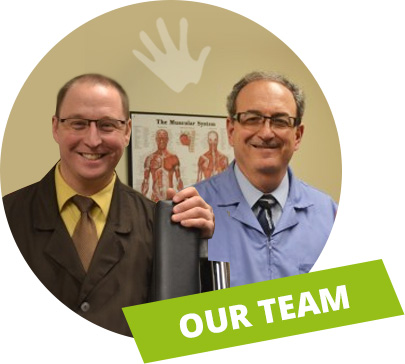 See Our Current Promotions
ProAdjuster for Gentle Adjustments
If you think that a chiropractic adjustment needs to include cracking and twisting to be effective, you'll be pleased to know that we provide low-force instrument adjusting with the ProAdjuster. NASA devised the technology that this computerized machine uses. Our patients like it so much that almost all prefer it to traditional, manual adjusting.
A Trusted Provider of Chiropractic Care
We are deeply grateful that so many patients have provided kind reviews about our practice by giving us over fifty 5-star patient reviews on DemandForce.
We also perform a lot of extremities work (ankles, knees and shoulders). Been injured in an auto accident? We provide care to help get you out of pain and restore you to full health.
Convenient Hours to Fit Your Busy Schedule
When you're in pain, you want relief as soon as possible. That's why we will make every effort to see you as soon as possible the day you call. We are also open until 6 p.m. four days a week.
If you'd like to put pain behind you and get on the path to optimal health and wellness, we invite you to contact us today to schedule an appointment with one of our Chiropractors Davenport!